Posted on 11 10 22
Investigating the accuracy and safety of remote eye testing
With the need for glasses and contact lenses on the rise, keeping eye care accessible and affordable is really important. It comes with a great relief to learn that the easee team provides a reliable assessment of how well you see and whether you need glasses or contacts.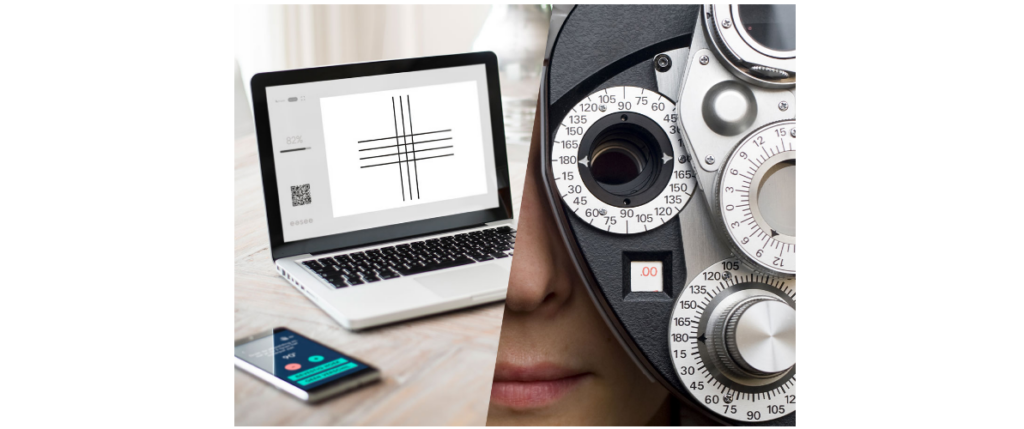 In a clinical study at the university medical center Utrecht, ophthalmologists and vision scientists teamed up with easee to investigate the accuracy and safety of remote eye testing. The researchers compared the outcomes of the easee exam with a conventional in-office optometrist evaluation and the team went to great lengths to secure the independent validation of these findings. 
Overall, 200 eyes were tested: the easee test reported comparable outcomes in Visual Acuity, and the refractive error was non-inferior to the conventional test, particularly for people with mild myopia. 90% of the participants achieved a 20/20 (better than the average) vision with the easee prescription.
Learn more about how clinical data supports the easee eye exam here. 
The trial is also registered at clinicaltrials.gov.