If you wear glasses, you know how important it is to get the right prescription. But what if you could get that prescription without ever leaving your home? That's the beauty of eye testing online, and it's just one of the many reasons why buying glasses online is becoming increasingly popular.
The Benefits of Buying Glasses Online
Convenience:

With online shopping, you can browse and purchase glasses from the comfort of your own home. This means you don't have to spend time traveling to a physical store, waiting in line, or dealing with pushy salespeople.
More Options:

Online stores typically have a wider selection of glasses than brick-and-mortar stores. By shopping online, you can easily navigate through the styles, colors, and materials that you like best.

That means you're more likely to find a pair that fits your style and budget.
To make sure your glasses suit you, many companies offer an online try-on or let you upload a picture of yourself so you can see how the glasses will look on your face. It's easy to shop around on different websites before you decide which one you like best.
Competitive Prices:

Online retailers often offer lower prices than traditional stores because they don't have the same overhead costs. Plus, you can easily compare prices across multiple retailers to find the best deal. Buying glasses from an online retailer can end up saving you between 30 and 75 percent over eyeglass store prices.
Customization:

Some online retailers allow you to customize your glasses by choosing frame colors and material, lens types, and more. You can select whatever add-ons you think you will need such as scratch-resistant lenses, anti-fog, anti-glare, durable frames, or even transition or tinted lenses for summer.
As you can see, buying glasses can be very easy and doesn't need to be a very time-consuming task.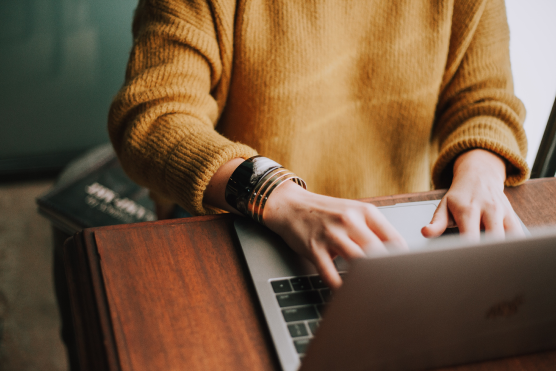 Tips for Buying Glasses Online
For the best buy online, always search for a Discount Code
Looking for the best deals on glasses? Look no further! We've got you covered with our exclusive discount code for stylish eyewear. Whether you need prescription glasses or trendy sunglasses, our selection has something for everyone. Don't miss out on this limited-time offer to save big on your next purchase.
Why pay full price when you can get the same great glasses for less? Take advantage of the special discounts of our partners below and treat yourself to a new pair of glasses that not only enhance your vision but also elevate your fashion game. 
We currently have the following discount codes for you!

Check our blog regularly for more discount codes
Know your prescription
Before you start shopping, you need to have an up-to-date prescription to ensure your best vision and eye health. You can get a prescription or renew your old prescription at an optometrist's office or online.  
Eye testing Online: How it Works
Instead of going to an optometrist's office, you can take an online eye test at home. With just a laptop and a smartphone, you can receive a certified prescription. Easee is an online tool to measure the visual function of the eye.
Our AI-powered online eye exam is a clinically proven and certified medical device. The eye-exam is backed up by medical professionals with extensive scientific research and is therefore just as reliable as the optician, without the hassle of traveling or appointments. Our vision is: "Making eye care accessible to everyone."
Try it out yourself: click here. Use the discount code mentioned above and get 50% off your online eye test.
If the test indicates that you need a new prescription, you can provide the results to an online retailer to purchase glasses.
Decide what your budget is when it comes to buying new glasses
If you need to purchase new glasses, the smart thing to do is to come up with your budget before you start shopping. It's easy to get carried away and fall in love with a pair of glasses you can't afford, so why not avoid it altogether?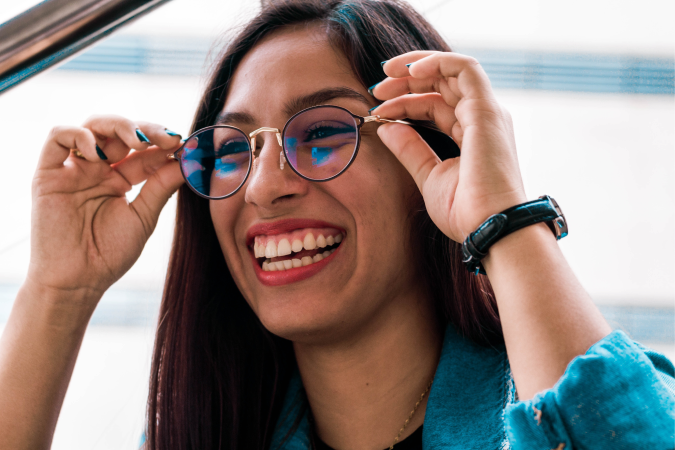 Find frames that suit your face shape and your personality
When buying new glasses, you're looking for something that both looks good and suits your personality. The key is finding frames that flatter the shape of your face.
Read reviews
Look for online retailers with positive reviews and a good reputation for customer service.
Check the return policy
Because you are ordering online, you may run into difficulties when the glasses arrive if they are not what you expected or are not suitable in some way. Understanding the retailer's policies on exchanges is a good thing to do prior to ordering so you know what you are getting yourself into.
Get measured for glasses properly
Use a tape measure or ruler to measure the distance between your pupils (pupillary distance) and the width of your face to ensure the glasses you choose fit properly. Pupillary distance is used to determine where you look through the lens of your glasses and should be as accurate as possible.
In conclusion, buying glasses online can be a convenient and cost-effective option, especially when coupled with the option of online eye testing. By following the tips outlined above, you can find the perfect pair of glasses without ever leaving your home.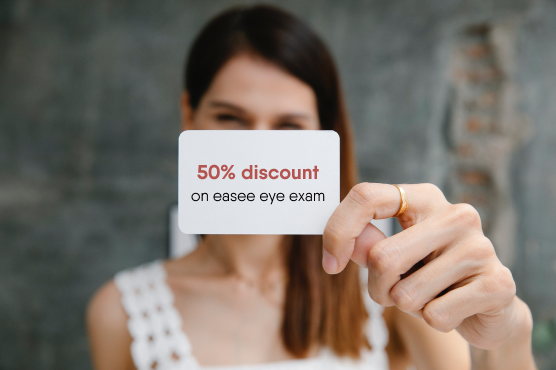 Rendre les soins de la vue accessible à tout le monde.