Posted on 02 03 23
How easee's vision screening can improve the quality of life in elderly people
With a growing population of elderly people, more resources will be needed to perform ophthalmologic screening especially in vulnerable groups, such as patients receiving home health care or living in nursing homes. This increased pressure on eye care service providers could be reduced with basic eye screening tests, especially when performed by CE certified online eye tests.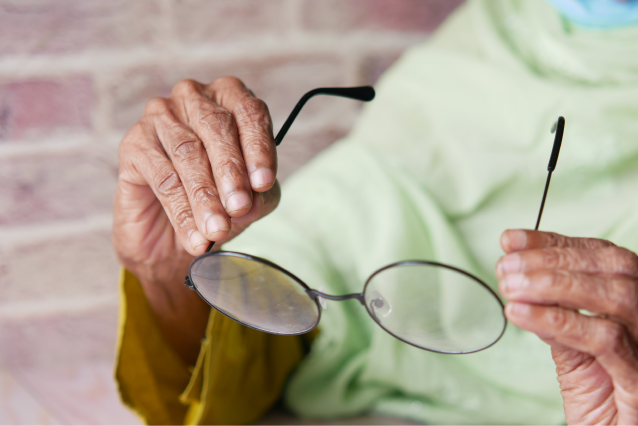 Researchers from the University Medical Center in Amsterdam found that depression, anxiety, falls and fractures could all be reduced with the use of vision testing. The researchers found eye problems in 60% of the patients and >20% were referred with an unrecognized ocular condition. This was all made possible through the screening of central and peripheral vision.
Currently, easee collaborates with the researchers to make a digital translation of their screening approach: the iScreen study. The pilot study results will become available shortly, please stay tuned!
Click here to learn more about how basic screening for ocular conditions can contribute to the goal of the joint programme of the WHO and VISION 2020 The Right to Sight, a global initiative to eliminate avoidable blindness.
The iScreen project is funded by ZonMW, please see the research study Online nurse-assisted eye-screening in home healthcare; implementation study and economic evaluation, from an individual, healthcare and socio-political perspective [iSCREEN-study] – ZonMw