Posted on 25 05 23
Easee wins the Rabo Sustainable Innovation Award 🏆
easee is the winner of the Rabo Sustainable Innovation Award in the Inclusive Society and Health category!
On 16th May 2023 at YES!Delft, the jury selected the winners of the Rabo Sustainable Innovation Award in the categories of Food Transition, Energy Transition and Inclusive Society and Health. In a fierce competition among 4 other finalists, easee was awarded the prize for the most sustainable and innovative.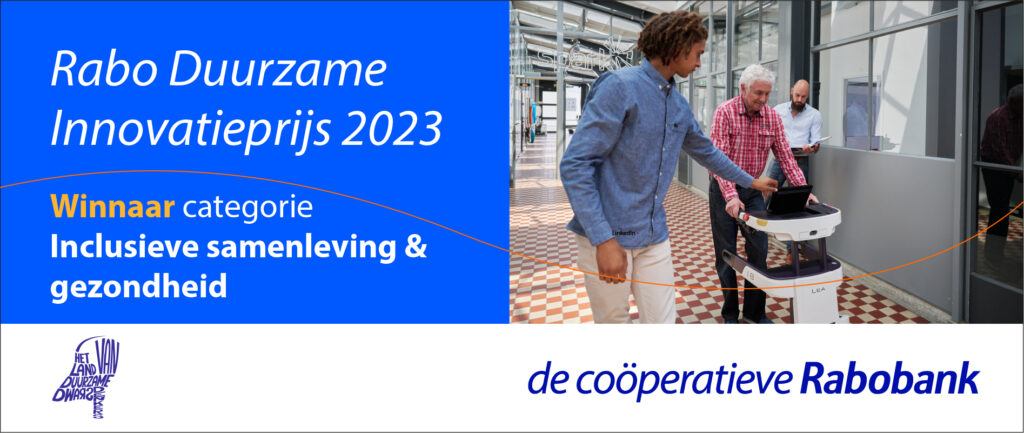 easee is revolutionizing eye care accessibility and sustainability through innovative technology. For the past 7 years, our dedicated team has been on a mission to provide accessible eye care for everyone. With the power of artificial intelligence and cutting-edge technology, we have achieved remarkable milestones.
Our CE-certified medical product eliminates the need for traditional, in-person eye exams, allowing individuals to conveniently and accurately test their vision from home.
Our next challenge is child myopia, a growing concern linked to increased screen time. Shocking statistics reveal the risk of irreversible blindness for approximately one in three children with high myopia, highlighting the urgency of addressing this issue.
At easee, we're committed to protecting the vision of future generations!
Check out the video from our pitch (Dutch only).